Greensboro, NC Residential Roofing Experts
Beane Roofing has been proudly serving the residents of Greensboro, High Point, Winston-Salem, and the Triad area for over 15 years. Our company is committed to bringing our customers the best roofing services, including repairs, replacements, inspections, and new installations. Our roofing contractors are highly-skilled professionals who work efficiently to make sure your roof can withstand the punishing force of high winds, intense rains, and pounding hailstorms. Local homeowners know that they can depend on us for quality work at competitive prices.
Contact Beane Roofing
The Quality Roofing Contractors Near You in Greensboro, NC
The Best Residential Roofing Services in Greensboro
In addition to their extensive knowledge, our professional contractors are friendly, reliable, and responsible. You can rest assured that Beane Roofing is fully licensed, insured, and bonded. Our roofing experts are conscientious about job site management and won't be satisfied with any job until it passes inspection and both you and your municipality are satisfied with the completed project. Our contractors will arrive on time, and work hard to get the job done on schedule. 
We understand your roof is a major investment. To ensure you receive the best quality and longevity for your investment, choose a roofing company with a sterling reputation and commitment to excellence. Call us today to request a free, no-obligation quote!
Residential Roofing Services
Having a dependable roof on your home is not just practical, but also necessary to keep your family safe from harsh weather conditions.  It is easily one of the most important components of your home's structure. Beane Roofing can provide the following roofing solutions:
Inspections -

The best way to ensure your roof is sound, we recommend annual inspections for potential problems or damages. Whether you are worried about the condition of your current roof or you are considering the purchase of a new home, enjoy peace of mind by requesting one of our comprehensive roof inspections. Regular roof inspection will help prevent minor issues from becoming major repairs. 

Repair -

Whether it is damage from bad weather, overall wear and tear, an occasional leak, or a gaping hole, we have the experience and knowledge to fix the problem while keeping the solution affordable.

Installation or Replacement -

If your roof requires replacement or you're building a brand new home, we have the expertise and high-quality materials you need to make your investment go a long way.
How To Choose The Right Roof Type For Your Home
Since a roof is such a large investment, we understand wanting to ensure you are making the right choice. To help you decide, here are some factors to consider:
Function -

This may seem obvious, but the purpose of your roof is to protect your home from harmful natural elements such as high winds, hail, heavy rain, and hot temperatures. When deciding on the roofing material for your home, keep local weather conditions in mind to make sure it will stand-up to Mother Nature when she puts the roof to the test. 

Price -

Every project has a budget, and roofing is no different. On average, roofing material is priced based on "

roofing squares

" which is equal to approximately 100 square feet. The most durable roofing materials will generally last longer and are costlier than standard asphalt shingles. If you are willing to spend more on a roof that will last for a very long time, slate and clay tile roofs are known for their impressive durability. 

Design -

An attractive and durable roof on a home can add to its value. If you are thinking about eventually selling the property,  the aesthetic and curb appeal of a new roof will bring more value to your home. 
Regardless of the roofing material you choose, our team is available to walk you through the differences of the different materials available. To determine the right roof type for your home, reach out to us for expert advice.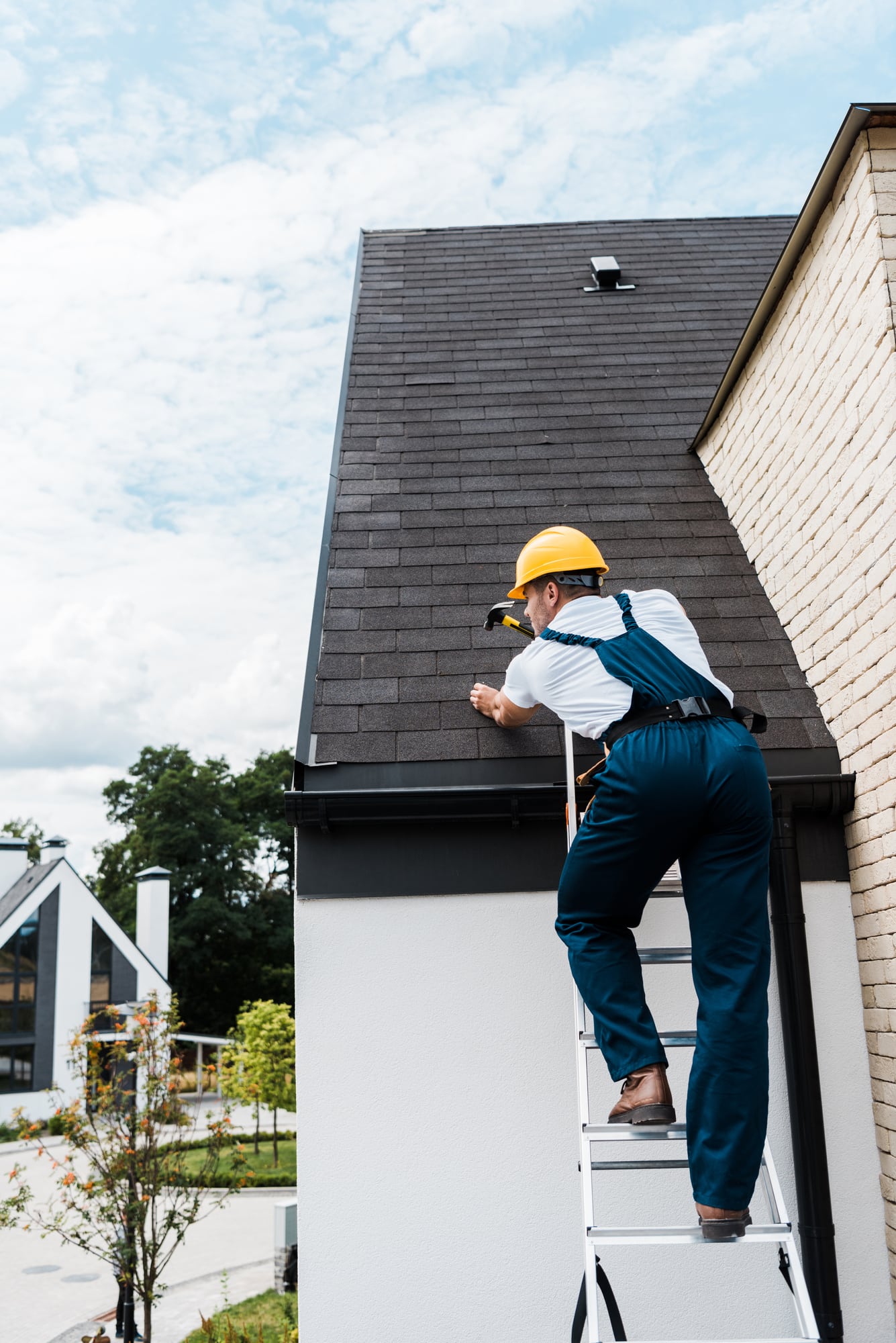 We Won't Waste Your Time
When it comes to residential roof replacements or repairs, on average our team can get the job done in one day. For most of our projects, the homeowner will leave for work shortly after we arrive in the morning only to return home to a refreshed roof and no sign we were even there! If the project on your home will take us more than one work day to complete, this will be discussed during the planning process of the project. 
To request your free estimate and more information about our residential roofing services, call Beane Roofing today at (336) 687-0831.