Roofing Contractors
Greensboro, NC
Reliable & Affordable Roofing Contractors
Welcome to Beane Roofing!
We are full-service licensed and insured roofing contractors, providing high-quality residential and commercial roofing. Beane Roofing has been proudly serving Greensboro NC and the remaining Piedmont Triad since 2000. We specialize in roof replacement and roof repair for homes and businesses in High Point, Winston Salem, Greensboro, and surrounding counties.
Spring Storm Season is here!  Be sure that you check out our Coastal Office in Morehead City, NC.
While roofing is our specialty, our background is custom home building. We have the experience and skills needed to provide high-quality siding, gutter, door, and window repair and replacement services.
We will bring the same professionalism and work ethic to your roofing job, large or small, that we would if we were building your custom home. We pride ourselves on our quality workmanship and dependability. Our motto is on time, on budget, guaranteed. You can count on us to get the job done right!
If you are looking for a reliable and trustworthy Roofing contractor with a wealth of experience, you've found the right company. Call today to schedule your FREE roofing estimate and experience the Beane difference.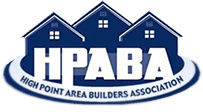 Commercial Roofing
Services
From a flat roof atop a distribution center to roofs with intricate detailing, Beane Roofing can address commercial roofing for your business.
Residential Roofing
Services
Have you recently sprung a leak? Is your roof missing shingles? Our team of roofers are prepared to repair your leaks, cracks, and sags in no time.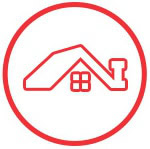 My name is Scott Beane and years ago, I had a builder tell me "no" to a simple change my wife and I wanted to make on a house plan. After that, I picked up a hammer, and vowed my clients would never hear that word from me as their builder. More than 50 custom homes later, I bring that same attitude and work ethic to every roofing job I perform.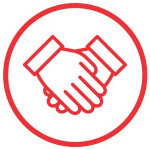 As a family owned and operated roofing company, we believe that honesty and reliability is at the core of everything we do. We are proud to serve our local community and have developed a reputation as one of the most trusted roofing contractors in the Triad. We are also proud members of the High Point Area Builders Association.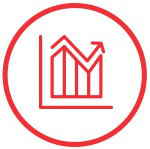 While we already guarantee to finish your project on time, we are always trying to improve your overall experience, both from a customer service standpoint to the actual installation or repair of your roof. Our workers are highly skilled and proficient at what they do. This means getting the job done quickly but also paying attention to every detail to ensure the work is done correctly.
What our customers say about us
Scott called me back when he said he would and he emailed me with a plan and prices when he said he would. That kind of service didn't stop once we signed the contract. Not once did he dodge my phone call.
Melissa C
Customer