Greensboro Commercial Roofing Specialists
With over 15 years of experience, Beane Roofing has grown into its role as one of the leading experts on roofing in the  Greensboro, North Carolina area. Our business' success is built on honesty, integrity, quality workmanship, and superior customer service. Fully licensed with the North Carolina Licensing Board For General Contractors, we are highly qualified to evaluate any of your commercial and industrial roofing needs from a flat top roof replacement to a more architectural mansard style.
Commercial Roofing vs. Residential Roofing
When it comes to residential and commercial roofing systems, there are actually quite a few differences to take into consideration when choosing a professional contractor. . Residential roofing projects are relatively simple and straight forward since the only real obstacle that is usually encountered is a chimney. . However, commercial roofing tends to require more highly- skilled services in order to navigate around airflow systems, external piping, smokestacks, and roof-mounted air conditioning units. To meet the demands of commercial roofing projects in Greensboro and the surrounding Triad area, it's best to choose a roofing company that has the necessary experience and expertise to provide you with the best roofing solutions. Beane Roofing will inspect and evaluate your current roofing, then go over our findings and all the available options with you to address any issues.
Contact Beane Roofing
The Quality Roofing Contractors Near You in Greensboro, NC
Commercial Roofing Services 
The roof of your building is one of the most important components of its structure. It is vital to ensure that it will last a long time. The most common reasons why roofing products might fail prematurely are:
Lack of maintenance

Bad design

Poor or improper installation
It is important that you do not wait too long to replace, restore, or repair a faulty roof. A damaged roof could lead to serious issues like leaks, water stains on the ceiling, the formation of mold and mildew, sagging roof decks, and more.  It may cause structural damage leading to expensive additional repairs. To ensure we can help you with any of your commercial roofing needs, we provide the following services to our commercial clients:
Inspections and Estimates
If you are questioning the condition of your building's roof or another property your company is considering purchasing, we highly recommend scheduling an inspection with one of our expert roofers. General contractors do not have the extensive knowledge base to know what to look for to ensure the roof is in good condition. 
If you are looking for a new roof installation, or need a roof for the building you are having built, contact us today to get a free estimate and more details regarding our Commercial Roofing Inspection and Estimation Services.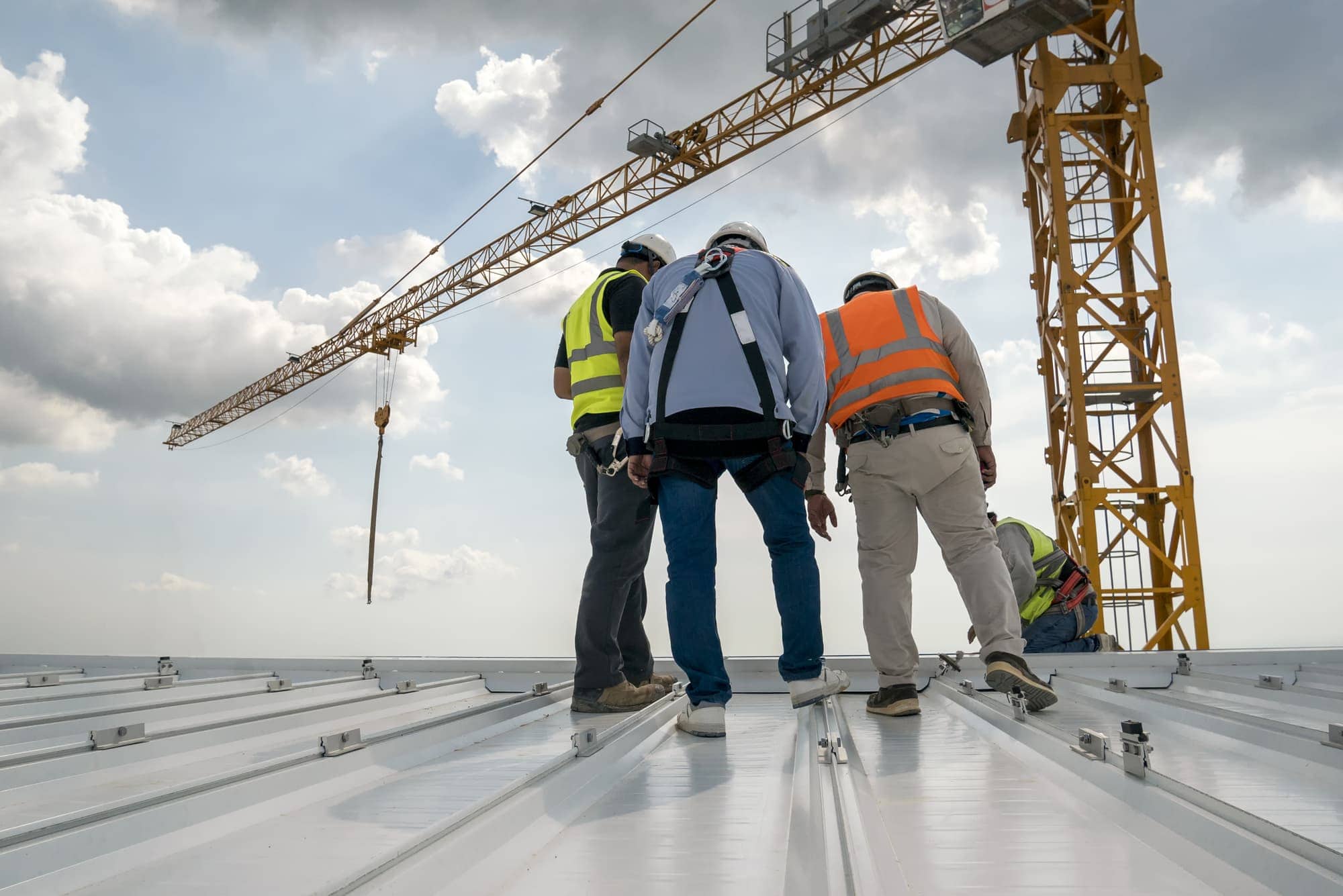 Roofing Installation and Repairs
When choosing the right roof installers, choose the company that uses the right materials with exceptional skills and expertise. Look no further than Beane Roofing. We can install completely new roofing on a recent construction or repair /replace weathered roofing on an existing building. When short-term leak fixes are no longer enough, we will recommend one of the following types of repair based on which option will be most effective for you:
Re-roofing

: this is the process of layering new shingles on top of existing shingles. Depending on the condition of your roof, we may be able to install new roofing over existing roofing. This is more cost-effective as the old roof will not need to be removed. There are local building codes that may make re-roofing unavailable as a viable option for your project. Beane Roofing can make the determination on whether your project qualifies for re-roofing or not.

Tear-off:

just as the name implies, a tear-off is the process of completely removing and replacing the existing roof. If there is damage underneath the shingles, the best long-term option would probably be a full replacement.  
Regardless of the type of repair or installation you require, we stand behind our work and understand that your roof is a major investment. To prove that, we use products and materials that include manufacturers' warranties, and work with most insurance companies.
To meet your unique commercial roofing needs, we have maintenance programs ranging from annual roof inspections to extensive maintenance projects that are designed specifically to lower your operating cost. Our preventative maintenance service packages can include some or all of the following:
Protrusions or penetrations

Minor repairs (i.e. leak repair, shingle replacement)

Gutters or downspouts

Skylights

Pipe boots

And more!
Get Your FREE Estimate Today!
Our commercial roofing contractors are extremely proficient and highly skilled at what they do. Beane Roofing works hard to guarantee all project deadlines. So when you find you are in need of commercial roofing services in Greensboro, NC, the company to call is Beane Roofing. We are fully insured, licensed, and bonded.